Learn a little about 
Katilyn Prickett, 
the Essential Oil Mama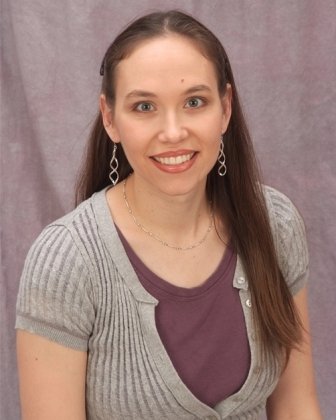 Katilyn Prickett is the essential oil mama. She is a wife, a mother, a consultant, an author, a teacher, and a sassy American WOMAN!
The Mama's Mission
Her goal is to teach as many women as possible how to use essential oils and other natural methods to make life easier for them and their families.
She was compelled to help others learn about natural alternatives after experiencing the benefits from using essential oils personally and with her family.
Education
Katilyn graduated from Colorado Technical University, Summa Cum Laude, with a Bachelors of Science in Business Administration. She insists, however, that her most relevant education has come through research, personal experience, and listening to others.
The Whole Point
She believes in using essential oils and other natural therapies to facilitate wholeness of both mind and body.
"I love doing research. I love learning. I love helping others
and hearing about their experiences. In my quest I have found
many gems of knowledge. One of the biggest I found was Young
Living Essential Oils. They are one of those things that, can help in
almost every aspect of life. I love adding them to other natural
methods and then watching the magic happen!"
Women are Awesome!
Katilyn is a firm believer in the capabilities of the miraculous female body. She supports home birth, breastfeeding, and other mother-baby bonding methods. She birthed all four of her children in the safety and comfort of her home using the aid of natural methods and essential oils. One of her greatest joys is supporting women through the birthing experience and the early weeks of motherhood.
Natural Health
She believes that good health can be obtained through proper nutrition, a balanced lifestyle, and proper professional support. She feels there are real answers for the health problems facing our world; answers that can be found in natural alternatives. Her focus is on women and children and the issues related to them.
Entrepreneur Mothers
She is a supporter of home businesses and believe they are an avenue of freedom, especially for mothers. She offers training and guidance to help women successfully create the life they are looking for.
She supports women as they learn to make their own life easier!

You can contact the Essential Oil Mama by emailing her here.
You can learn more about Young Living Essential Oils here.
If you would like to join our team, enroll here.
Please note that some of the links on this page may be affiliate links.
At no additional cost to you, essential-oil-mama.com could earn a
small commission if you decide to make a purchase by clicking
through those links. Earning revenue through affiliate sales
links is a necessary practice to maintain the website and
continue to provide our users with free content.